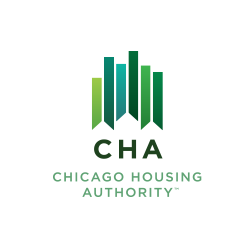 Assistant Payroll Manager
Sorry, this job has expired.
Chicago, IL
Assist Payroll Manager in managing day to day activities involved in the processing of time and earnings records for Authority employees, resulting in the bi-weekly distribution of payroll checks. Ensures accuracy, timely completion, and compliance with CHA policies, procedures, and regulations.

SUMMARY OF PRIMARY ACCOUNTABILITIES
• Oversees day-to-day activities of the payroll department to ensure accurate and timely payroll payment processing.
• Ensure accurate and timely payroll reporting and coordinates problems with staff and other departments regarding payroll discrepancies.
• Reviews the preparation of tax payments and tax returns for quarter end and year-end closings. Reviews all reports to ensure deadlines are met and there are no unnecessary penalties incurred.
• Reviews all journal vouchers, general ledger and reconciliations to ensure accuracy; analyzes and recalculates output reports to confirm correct entries.
• Reviews union dues, fringe benefit, legal deductions, and other deductions reports and ensure timely and correct remittances of such deductions, and cross verify general ledger entries.
• Works with the Manager of Payroll in the development of new Payroll and Human Resources systems for payroll conversion.
• Works with the Manager of Payroll to develop and maintain procedures in the preparation of payroll; check distribution, federal, state, and local reporting requirements.
• Coordinates payroll functions with other operating units as appropriate to facilitate efficient processing of payroll data.
• Provide functional training to payroll staff.

• Assist the Manager of Payroll with preparation of documents for internal and external audits.
• Other duties assigned by the Manager of Payroll.
17542